For those interested in punk rock, San Francisco, and photography, the SF public library will be hosting Punk Passage, an exhibit on the SF punk scene from 1977-1981. Included are photos from shows, posters and fliers, video footage, and other ephemera. Also of interest: tomorrow, Tuesday 9/17, there will be a panel discussion with band Queer Punk, and how being Queer influenced their music and their memories of the original SF punk scene. The exhibit runs through December 6. Read more at:
http://sfpl.lib.ca.us/news/exhibitions.htm
.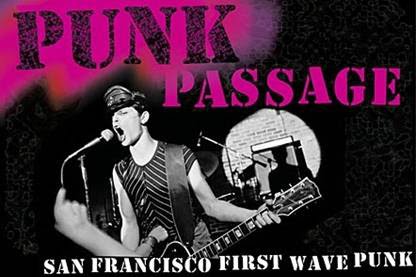 "

The photographs represent some of San Francisco's contribution to the international punk movement. The message is unabashed individualism, creativity, do-it-yourself activism and black humor. Bands such as The Avengers, the Dead Kennedys, the Dils, Crime, Sleepers, the Mutants and others are represented, placing them within the historic context as an important part of San Francisco's counter-cultural history, as innovative for its time as the beat and hippie movements were.

"